Voice Over Services in India
DUBnSUB is a post-production agency with a vast pool of experienced voice-over artists, an extensive network of recording facilities/studios boasting state-of-the-art technology in almost every country worldwide
DUBnSUB is a voice-over company with head office in Gurgaon, India, and branch offices in Germany (Berlin), USA (Boston), France (Paris), and Myanmar (Yangon). We offer voice-over services for various genres of video content including voice-overs for PRAMS (Pre-Recorded Announcements and Music), corporate voice-over, eLearning voice-over, voice-overs for commercials, voice-over for IVR, voice-over for promotional videos, voice-over for audiobooks in around 100 languages. We are a post-production agency with a vast pool of experienced voice-over artists, an extensive network of recording facilities/studios boasting state-of-the-art technology in almost every country worldwide.

We measure our success by how happy our clients feel about their experience with us. We strive to make excellent quality voice-overs and on-time delivery to our clients in every circumstance.

We have successfully made our clients happy across Cinema (feature, animation, documentaries), Advertising, Gaming, eLearning, Media & Entertainment (TV series, OTT platforms), and other industries. With a pool of more than 10,000 subtitle linguists, 2,000 voice-over artists, and partner recording studios in 50 countries we offer voice-over services in over100 languages.

Quality is the primary focus at DUBnSUB. Hence, we deliver high-quality voice-over services at competitive rates while preserving the authentic tone of the content.
VOICE OVER SERVICES AT DUBNSUB
Types of Voice Over Services
Simple Voice Over
A simple voice over is the one in which a voice artist simply reads the audio script and the audio is recorded.
Screened Synced Voice Over
While recording a screen synced voice over, professional voice artists usually watch the video to which they are synchronizing.
Time Synced Voice Over
For a time synced voice over, the timed audio has to be of a certain length, usually referred to as a time limitation in the studio.
Lip Synced Voice Over
We provide accurate lip-synced voice over and recording services for movies, advertisements, animation videos in around 100 languages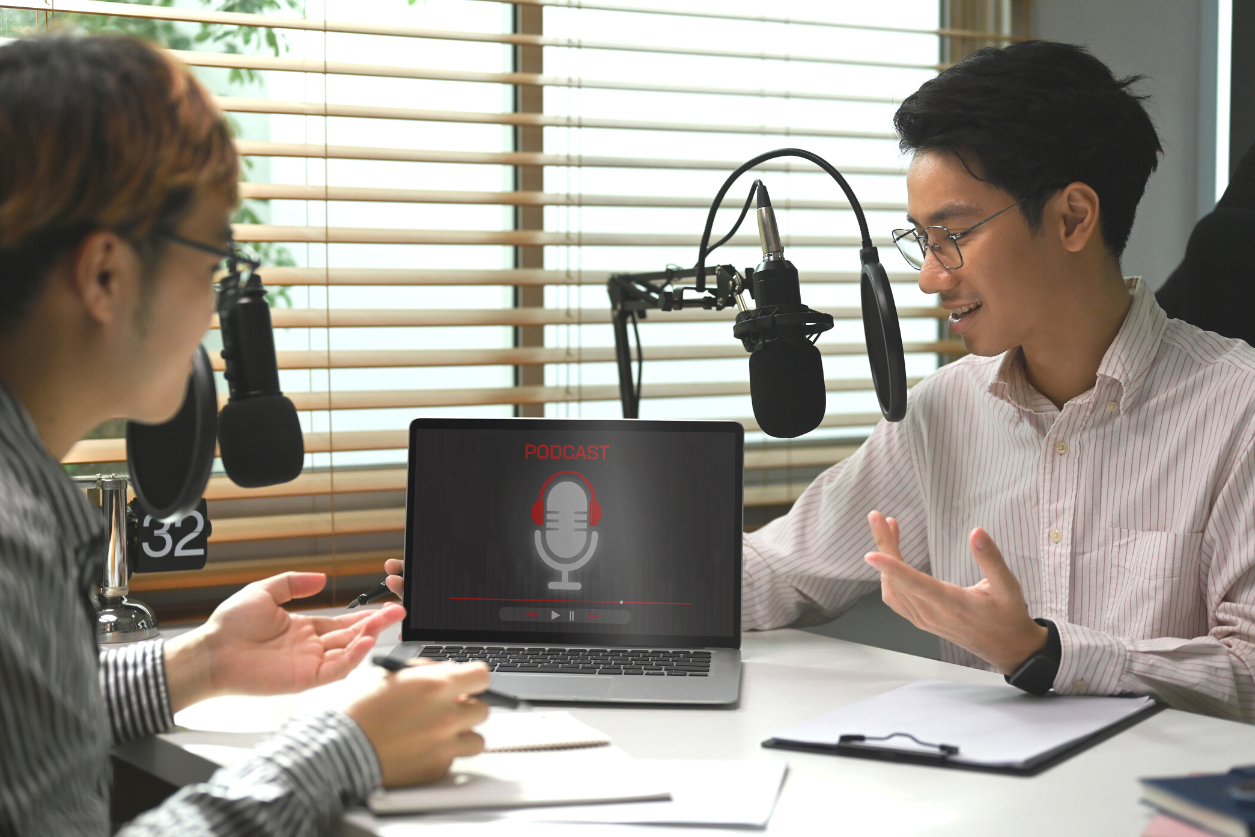 Podcasts are at the peak of their popularity, becoming a powerful medium for storytelling, education, and entertainment for an ever-growing number of listeners. They have become a significant part of the current digital landscape. Millions of individuals listen to their favorite podcasts daily. As per reports, over 20% of the population are active podcast listeners, … How to Create Voice Overs for Podcasts Read More »
A voiceover is essential to a video's overall appeal. Voice overs for videos continue to shine and thrive, whether it is for entertainment, product marketing, or instructional purposes. When it comes to creating a video, there are a few things that you must do perfectly and diligently. You must pay close attention to several factors … How to Boost Conversion Rate with Professional VoiceOver? Read More »
Have you ever found yourself in a situation in which everybody else is laughing at a joke, but you just don't get it? Those individuals who are blind or have other visual impairments go through this every time they watch a video like standard TV shows, informative videos, work videos, study lectures, visual product descriptions, … How Audio Description Enhances Accessibility of Your Content Read More »
Connect With DUBNSUB Today!
Please Fill Out The Contact Form Below